Employment Opportunities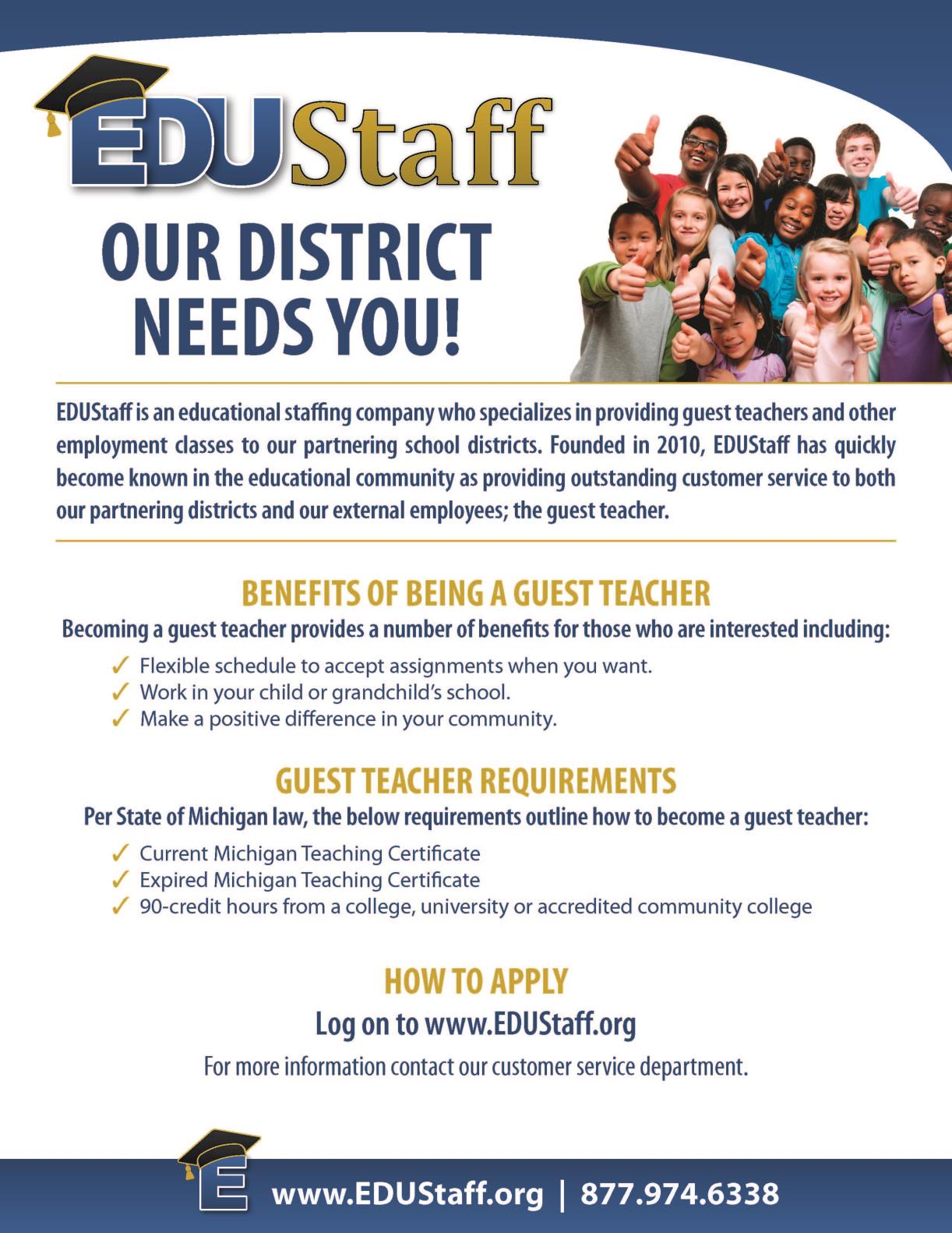 External Candidates:
Thank you for your interest in Holt Public Schools. A listing of our current "external" positions can be found online.
The District is always looking for Guest Teachers! If you are interested in being a guest teacher within the Holt Public Schools, please contact EDUStaff.
Current Holt Employees:
Submission of letters of interest/resumes, employment inquiries and processing can be sent to Human Resources at 5780 W. Holt Rd. or emailed to Katie Murawski and Kevin Badge..