Bond Improvements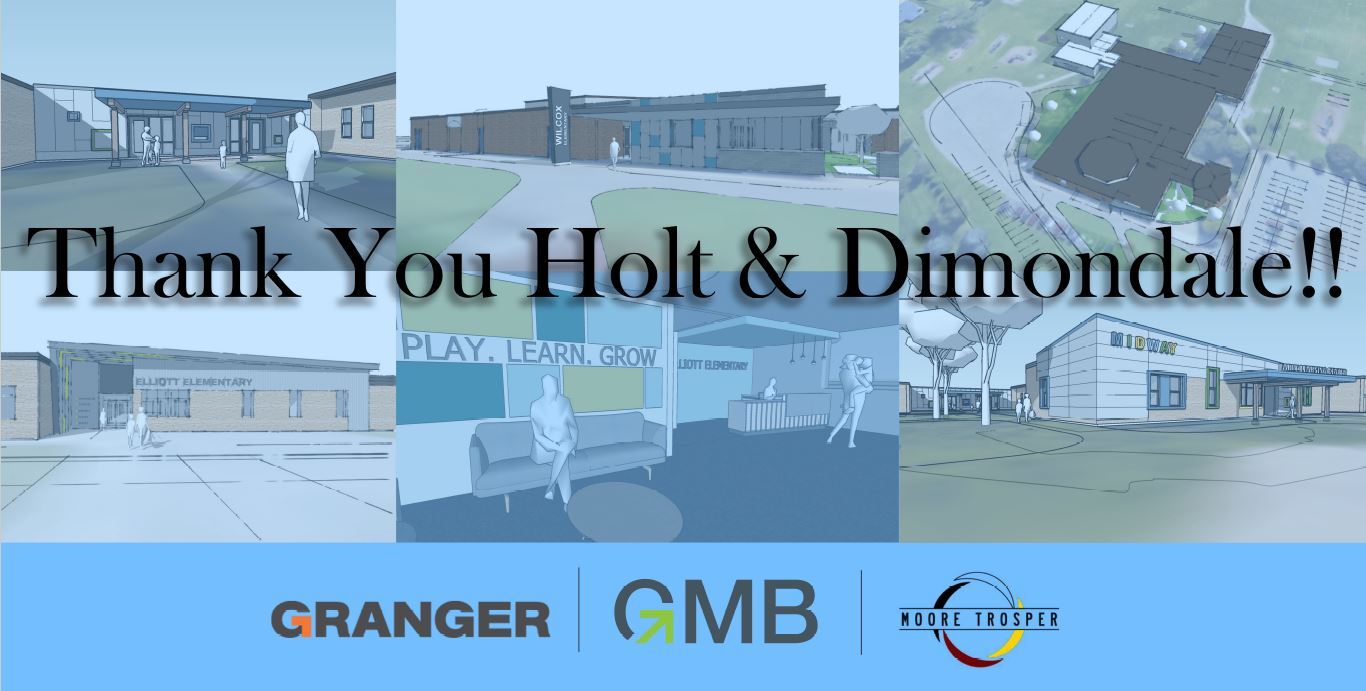 On May 4, 2021, Holt Public Schools successfully passed a $148 million bond proposal with the support of the community. Over the next 8 years, improvements to critical infrastructure, safety and security, learning environments and innovation will occur throughout the district.
Bond Series Timeline
Series 1 - 2021 Bond Sale


Construction Bid - January 17 - February 11, 2022
Groundbreakings - June 2022
Ribbon Cuttings - August 2023

Midway Early Learning Center
Elliott Elementary
Wilcox Elementary
School Buses
Senior High School Band Instruments

View more information on Series 1 here.

Series 2 - 2023 Bond Sale


Horizon Elementary
Dimondale Elementary
School Buses
Technology

View more information on Series 2 here.

Series 3 - 2025 Bond Sale


Sycamore Elementary
Washington Woods Middle School
Transportation/Maintenance

Building

HS Athletics
School Buses

View more information on Series 3 here.

Series 4 - 2027 Bond Sale


Holt Junior High
Holt High School
Holt High School North Campus
Repurpose Hope Middle School
Technology

View more information on Series 4 here.

Download the Bond timeline.
Future Transition Plan
Current configuration: ELC, PK-4, 5-6, 7-8, 9-11, 12 
Future configuration: ELC, PK-5, 6-8, 9-12 

Maintaining Midway Early Learning Center Programming
Transitioning all elementary schools to grades PK-5  
Transitions middle schools to grades 6-8 
Transitions High School to grades 9-12 
Allows the District to strategically address declining student enrollment by retiring the oldest school building. 
Develops an Innovation Center in the North Campus focused on Science, Technology, Engineering, Arts, and Math (STEAM) as well as College Access, and Career and Technical Education.

Campaign Materials

Schedule of Estimates Principal and Interest

Financial Information Sheet