Food Service
The Holt Public School's Food Service Department recognizes that good nutrition and education go hand in hand. Through the caring and respectful preparation and service of quality nutritious meals, we will foster sound food choices and eating habits, which will enable children to perform at their best now and in the future.
Our meal program operates under the National School Lunch Program administered by USDA, Food and Nutrition Service and the Michigan Department of Education.
All of our meals meet the Dietary Guidelines for Americans and meet the nutrient standards set forth by the Heathy, Hunger-free Kids Act of 2010.
Our breakfast meals include a choice of whole grain breads/cereal, meat as a grain alternate, fruit/juice and choice of milk (skim, 1% white, fat-free chocolate). We offer breakfast in the classroom for grades K-6. Grades 7-12 can pick up breakfast from our cafeterias before school.
Each lunch includes a choice of main entree and side choices of milk, fruit/juice, vegetables and whole grain breads/grains. The student must take either a half a cup of fruit or vegetable to comply with the meal pattern.
A variety of ala carte items are offered at the middle schools through senior high school and may be purchased separately.
Holt Public Schools is proud to offer parents a new way to view school lunch menus!
With the Nutrislice menu system, families can view dietary information on meals served, know what, if any, allergens are present in meals and help calculate nutritional information.
To view the menus, please visit our website!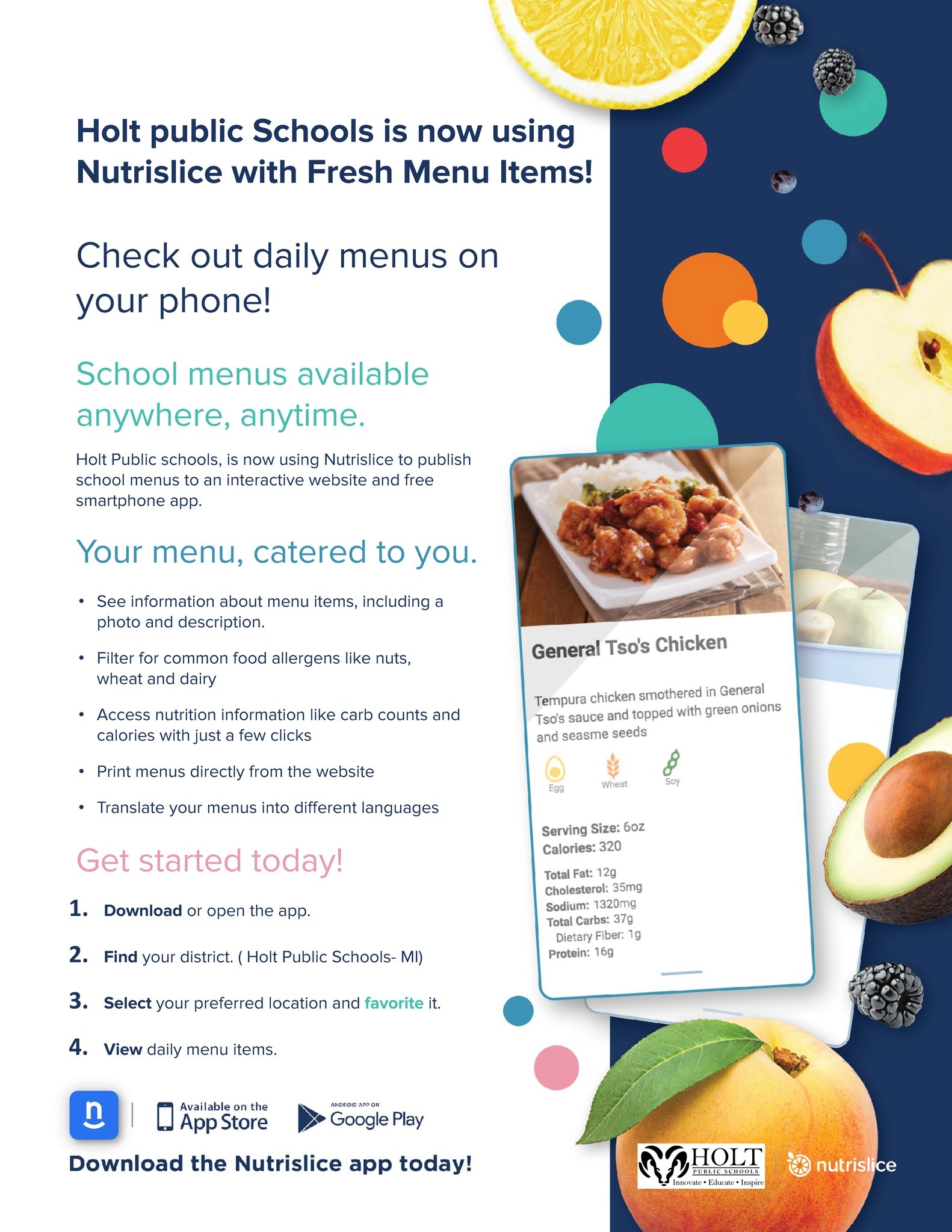 You can also download the Nutrislice Mobile App!
Non-Discrimination Statement
In accordance with federal civil rights law and U.S. Department of Agriculture (USDA) civil rights regulations and policies, this institution is prohibited from discriminating on the basis of race, color, national origin, sex (including gender identity and sexual orientation), disability, age, or reprisal or retaliation for prior civil rights activity.
Program information may be made available in languages other than English. Persons with disabilities who require alternative means of communication to obtain program information (e.g., Braille, large print, audiotape, American Sign Language), should contact the responsible state or local agency that administers the program or USDA's TARGET Center at (202) 720-2600 (voice and TTY) or contact USDA through the Federal Relay Service at (800) 877-8339.
To file a program discrimination complaint, a Complainant should complete a Form AD-3027, USDA Program Discrimination Complaint Form which can be obtained online at: https://www.usda.gov/sites/default/files/documents/USDA-OASCR%20P-Complaint-Form-0508-0002-508-11-28-17Fax2Mail.pdf, from any USDA office, by calling (866) 632-9992, or by writing a letter addressed to USDA. The letter must contain the complainant's name, address, telephone number, and a written description of the alleged discriminatory action in sufficient detail to inform the Assistant Secretary for Civil Rights (ASCR) about the nature and date of an alleged civil rights violation. The completed AD-3027 form or letter must be submitted to USDA by:
mail:
U.S. Department of Agriculture
Office of the Assistant Secretary for Civil Rights
1400 Independence Avenue, SW
Washington, D.C. 20250-9410; or
fax:
(833) 256-1665 or (202) 690-7442; or
email:
program.intake@usda.gov
This institution is an equal opportunity provider.
05/05/2022
Pandemic EBT Information (P-EBT)
P-EBT provides supplemental food assistance benefits to students who have temporarily lost access to free or reduced-price school meals due to the COVID-19 pandemic. The goal of the program is to make sure no student goes hungry by missing out on school meals.
For more information & how to contact MDHHS if you believe there is an issue with your beneift, please view the Parent FAQ flyer located, here
MDHHS Main P-EBT Website address, here
We are excited to announce the continuation of the Summer Feeding Program! Meals are free to any child from any school district under the age of 18 or up to the age of 26 if enrolled in a public school.
We welcome you to pick the best location for you!
Mobile Lunch Sites (Meals must be eaten on site)
☐ Bus pick up will begin on Monday June 20th and run - Friday August 5th (No Service on July 4th)
☐ Stop #1: Delhi Manor / 12:00pm – 12:30pm
4075 Holt Rd, Holt, MI 48842
☐ Stop #2: Holt Presbyterian Church / 12:40pm – 1:10pm
2021 N Aurelius Rd, Holt, MI 48842
☐ Stop #3: Kensington Meadows / 1:20pm – 1:50pm
4245 W Jolly Rd, Lansing, MI 48911
---
Hope Middle School (Meals must be eaten on site)
☐ Hope Middle School will be serving Breakfast and Lunch Monday – Friday June 20th – August 5th (Closed July 4th)
☐ 2020 Park Ln, Holt, MI 48842 / Please use Door 19 to enter the cafeteria
☐ Breakfast Serving Time: 7:00am – 8:00am
☐ Lunch Serving Time: 11:30am – 12:30pm
---
Washington Woods Middle School (Meals must be eaten on site)
☐ W. Woods Middle School will offer Lunch service Tuesday/Wednesday/Thursday June 20th -August 4th (Closed July 5th)
☐ 2055 Washington Rd, Holt, MI 48842/ Please use Door 07 to enter the cafeteria
☐ Lunch Serving Time: 11:00am – 1:00pm
Food Service Account & Application
Parents/Guardians can view their student(s) balance, purchase history, apply for Free or Reduced Lunch, apply limits to accounts and other actions via our online system, Meal Magic Family Portal
Within the family portal you can also send in your application for Free or Reduced lunch, to accomplish this, you simply log on to www.holt.familyportal.cloud and select the "guest option".
Website: www.holt.familyportal.cloud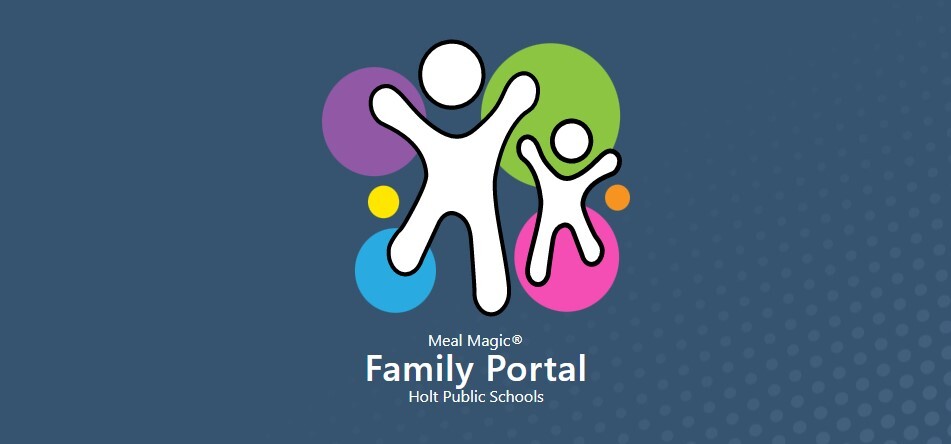 Breakfast Prices All Schools
Paid $1.60
Reduced $0.00
Free $0.00
Elementary Lunch

Paid $2.60
Reduced $0.00
Free $0.00
Middle School-High School Lunch
Paid $2.85
Reduced $0.00
Free $0.00
Salad Meals
$4.00
Dietary Needs information
Have you eaten breakfast today?
Breakfast is provided all school days in all schools. Breakfast is offered by either classroom service or by eating in the cafeteria depending on the school.
Start your day with the nutrition you need to help your students succeed and achieve their full potential.
Breakfast is $1.60 for paid, $0.30 for reduced students and $0.00 for free.
School Lunch Times for School Year 2021-2022
SENIOR HIGH SCHOOL
A Lunch 10:47-11:17

B Lunch 11:52-12:23
North Campus High School
A Lunch 10:50-11:17

B Lunch 11:55-12:20
Junior High School
A Lunch 10:45-11:15

B Lunch 11:20-11:50

C Lunch 11:55-12:25

Early Release Wednesday A Lunch 10:33 – 10:58 B Lunch: 11:20-11:45
5th Grade 11:30am-12:10pm

6th Grade 12:15pm-12:55pm
Washington Woods Middle School
Dimondale Elementary
2nd Grade 11:20

3rd Grade 11:45

4th Grade 12:10

1st Grade12:35

TK/Kindergarten 1:00
Elliott Elementary
3rd Grade 11:00

4th Grade 11:20

Kindergarten 11:40

1st Grade 12:00

2nd Grade 12:20
Horizon Elementary
2nd Grade 11:30

3rd Grade 11:55

1st Grade 12:20

TK/Kindergarten 12:45

4th Grade 1:10
Sycamore Elementary
4th Grade 11:05

2nd Grade 11:30

3rd Grade & Basic Classroom 11:55

Kindergarten 12:20

1st Grade 12:45
Wilcox Elementary
2nd Grade 11:40

4th Grade 11:55

Kindergarten 12:05

3rd Grade 12:20

1st Grade 12:35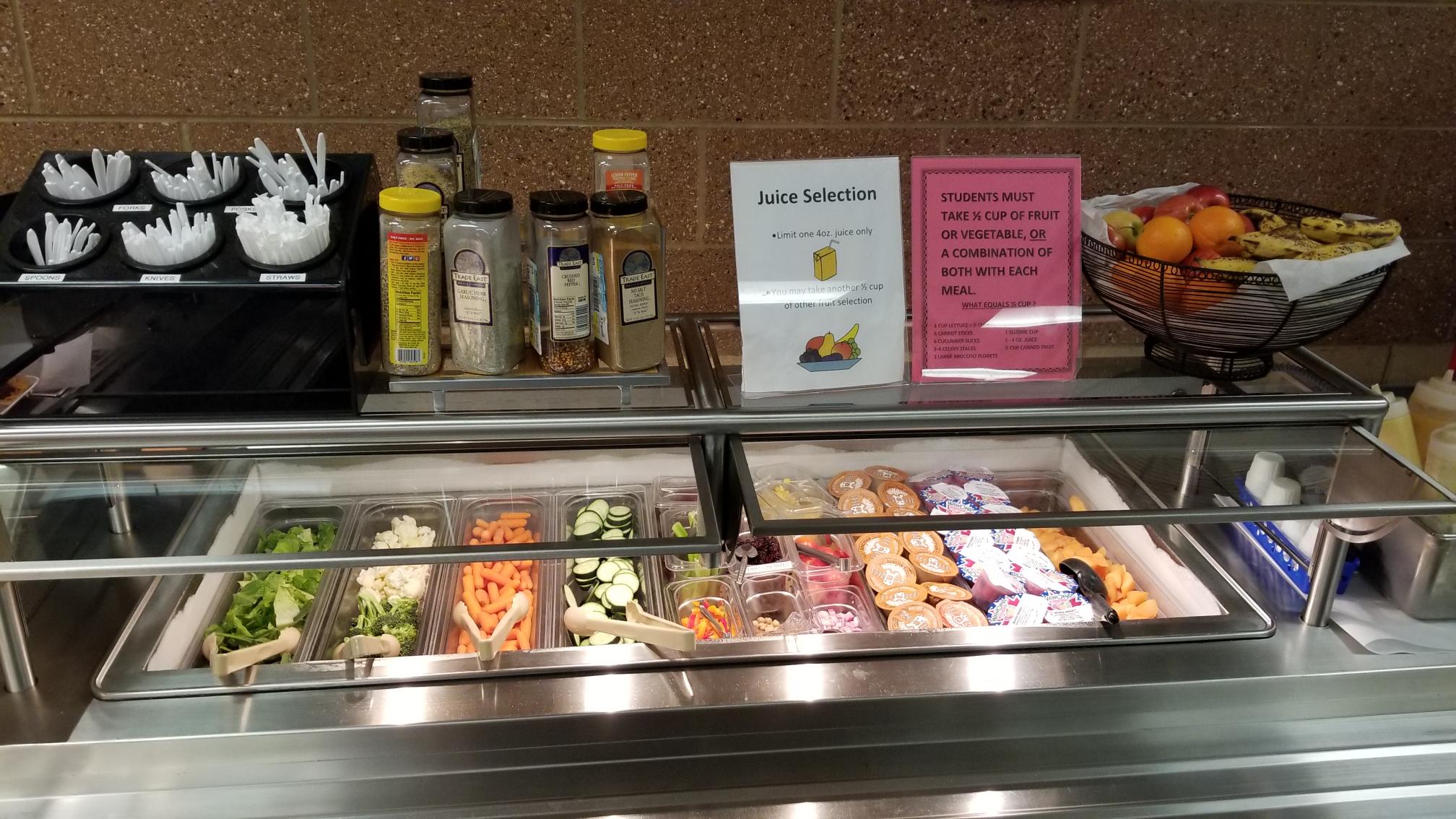 Food Service
Director
Assistant Director
Secretary
Coordinator