Food Service
The Holt Public School's Food Service Department recognizes that good nutrition and education go hand in hand. Through the caring and respectful preparation and service of quality nutritious meals, we will foster sound food choices and eating habits, which will enable children to perform at their best now and in the future.
Our meal program operates under the National School Lunch Program administered by USDA, Food and Nutrition Service and the Michigan Department of Education.
All of our meals meet the Dietary Guidelines for Americans and meet the nutrient standards set forth by the Heathy, Hunger-free Kids Act of 2010.
Our breakfast meals include a choice of whole grain breads/cereal, meat as a grain alternate, fruit/juice and choice of milk (skim, 1% white, fat-free chocolate). We offer breakfast in class at Dimondale, Elliott, Sycamore and Hope Middle School. At all the remaining schools, we offer breakfast in our cafeterias.
Each lunch includes a choice of main entree and side choices of milk, fruit/juice, vegetables and whole grain breads/grains. The student must take either a half a cup of fruit or vegetable to comply with the meal pattern.
A variety of ala carte items are offered at the middle schools through senior high school and may be purchased separately.
Non-Discrimination Statement
In accordance with Federal civil rights law and U.S. Department of Agriculture (USDA) civil rights regulations and policies, the USDA, its Agencies, offices, and employees, and institutions participating in or administering USDA programs are prohibited from discriminating based on race, color, national origin, sex, disability, age, or reprisal or retaliation for prior civil rights activity in any program or activity conducted or funded by USDA.
Persons with disabilities who require alternative means of communication for program information (e.g. Braille, large print, audiotape, American Sign Language, etc.), should contact the Agency (State or local) where they applied for benefits. Individuals who are deaf, hard of hearing or have speech disabilities may contact USDA through the Federal Relay Service at (800) 877-8339. Additionally, program information may be made available in languages other than English.
To file a program complaint of discrimination, complete the USDA Program Discrimination Complaint Form, (AD-3027) found online at: http://www.ascr.usda.gov/complaint_filing_cust.html, and at any USDA office, or write a letter addressed to USDA and provide in the letter all of the information requested in the form. To request a copy of the complaint form, call (866) 632-9992. Submit your completed form or letter to USDA by:
(1) mail: U.S. Department of Agriculture
Office of the Assistant Secretary for Civil Rights
1400 Independence Avenue, SW
Washington, D.C. 20250-9410;
(2) fax: (202) 690-7442; or
(3) email: program.intake@usda.gov.
This institution is an equal opportunity provider.
Pandemic EBT Information (P-EBT)
P-EBT provides supplemental food assistance benefits to students who have temporarily lost access to free or reduced-price school meals due to the COVID-19 pandemic. The goal of the program is to make sure no student goes hungry by missing out on school meals.
For more information & how to contact MDHHS if you believe there is an issue with your beneift, please view the Parent FAQ flyer located, here
MDHHS Main P-EBT Website address, here
Accessing Meals During Remote Learning
HPS Food Service is providing meals during remote learning for SY 20-21
To view our Food Distribution Flyer please click, here
Meals are free of charge to all community members aged 0-18, students who are enrolled with HPS and have a IEP are eligible up to age 26 to participate.
Here are some of the quick reference points
Remote Students will be able to pick up a 5 day meal box on Wednesdays

In person students will have access to a one day breakfast and lunch on Wednesdays

Lunch Menus will be streamlined this year due to changes in how meals are received by students

Meals remain free for all students and family members under the age of 18 (or 26 if enrolled with an IEP)
Food Service be utilizing a preordering web form for meals, please fill this form out no later than 48 hours before the date of pick up. If you did not fill out the form, you can still come and get meals, but be prepared to provide student names, buildings and grades to confirm the students are currently enrolled.
To access the web ordering form, please click here
Food Service Account & Application
Lunch Prices
Breakfast Prices All Schools
Paid $1.60
Reduced $0.00
Free $0.00
Elementary Lunch

Paid $2.60
Reduced $0.00
Free $0.00
Middle School-High School Lunch
Paid $2.85
Reduced $0.00
Free $0.00
Salad Meals
$4.00
Dietary Needs information
Breakfast Information
Have you eaten breakfast today?
Breakfast is provided all school days in all schools. Breakfast is offered by either classroom service or by eating in the cafeteria depending on the school.
Start your day with the nutrition you need to help your students succeed and achieve their full potential.
Breakfast is $1.60 for paid, $0.30 for reduced students and $0.00 for free.
Lunch Times
Senior High School

A Lunch 10:47-11:17
B Lunch 11:52-12:23

Late Start Wednesday 9:55-10:35
North Campus High School
A Lunch 10:50-11:17
B Lunch 11:55-12:20
Late Start Wednesday 10:00-10:30
Junior High School
A Lunch 10:45-11:15
B Lunch 11:20-11:50
C Lunch 11:55-12:25
Late Start Wednesday 12:05-12:35 & 12:40-1:10
Hope Middle School
Team 61 11:30-11:50
Team 62 & 64 11:50-12:10
Team 53 & 54 12:10-12:30
Team 51 & 52 12:30-12:50
Early Release Wednesday
Team 53 & 54 11:10-11:30
Team 61 11:30-11:50
Team 52 & 51 11:50-12:10
Team 62 & 64 12:10-12:30
Washington Woods Middle School
5th Grade 11:35-12:10
5th Grade Early Wednesday 11:10-11:45
6th Grade 12:15-12:50
6th Grade Early Wednesday 11:45-12:20
Early Release Wednesday
5th Grade 11:00-11:35
6th Grade 11:45-12:20
Dimondale Elementary
2nd Grade 11:20
3rd Grade 11:45
4th Grade 12:10
1st Grade12:35
TK/Kindergarten 1:00
Elliott Elementary
3rd Grade 11:00
4th Grade 11:20
Kindergarten 11:45
1st Grade 12:15
2nd Grade 12:35
Horizon Elementary
2nd Grade 11:30
3rd Grade 11:55
TK/Kindergarten 12:20
4th Grade Grade 12:45
1st Grade 1:10
Sycamore Elementary
1st Grade 11:20
4th Grade 11:45
3rd Grade 12:10
Kindergarten 12:35
2nd Grade 1:00
Wilcox Elementary
2nd Grade 11:45
4th Grade 12:00
Kindergarten 12:10
3rd Grade 12:25
1st Grade 12:40
Midway ELC & GSRP Building
Headstart AM Class 11:00
GSRP RM 124, 126, 131 11:15
GSRP RM 128, 129, 130 11:45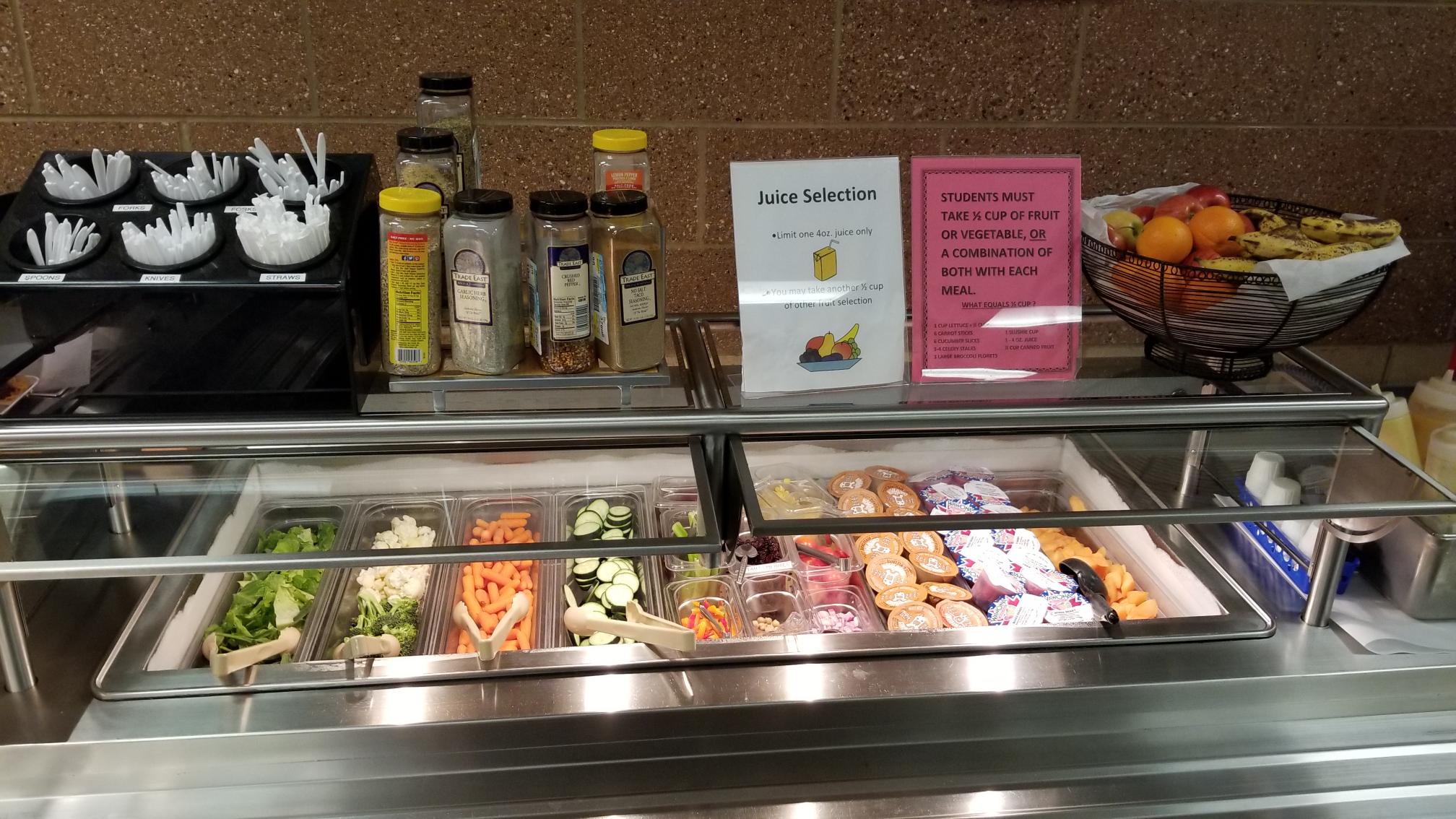 Food Service
Director
Evan Robertson

Assistant Director
Christy McNamara

Secretary
Michelle Jenks